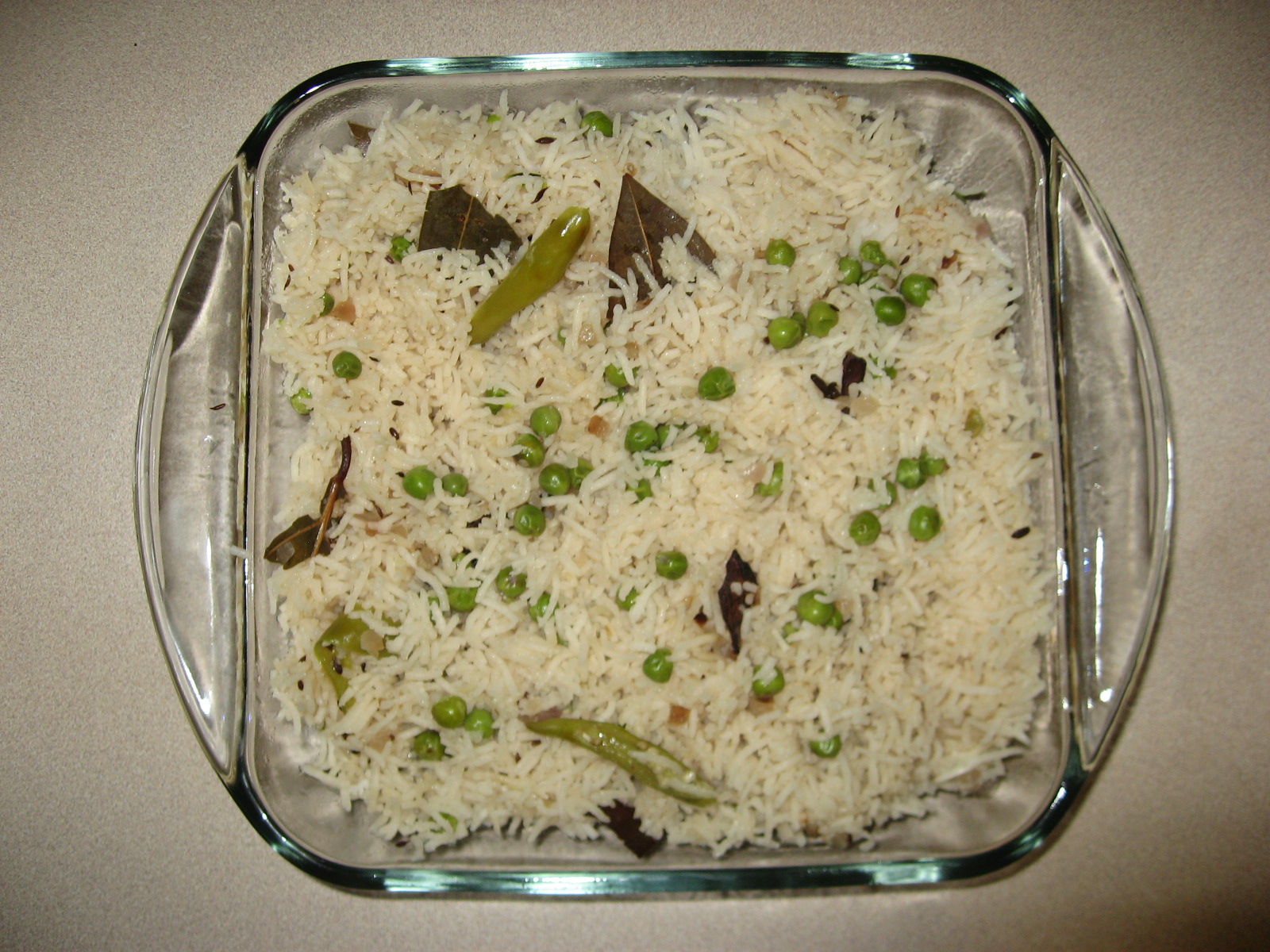 Ingredients
Fresh Peas 1 cup
Basmati Rice 1 cup
Ginger Garlic paste - 1/2 tsp
Jeera/ Cumin 1 tsp
Cloves 2-3
Cinnamon 2"
Cardamon 2
Bay leaf 2
Salt to taste
Ghee 1 tsp
Water 1 cup
Roasted cashew for garnish
Coriander leaves for garnish
Method
Wash and soak rice for 15 mins
Heat a non Stick pan with ghee, add the whole spices, saute well. Then add ginger garlic paste. Let it get cooked well.
Then add shelled peas and simmer with a lid covered. Allow the fresh peas to get sautes well. Slight mash with the back of the spatula, just to ensure some of the peas are mashed.
Next add the drained rice and saute well. Add water and salt. Bring it to boil. Then simmer and cover with lid. Cook for 10 mins. Switch off.
The rice will be cooked well and gets a good taste of the slightly mashed fresh peas.