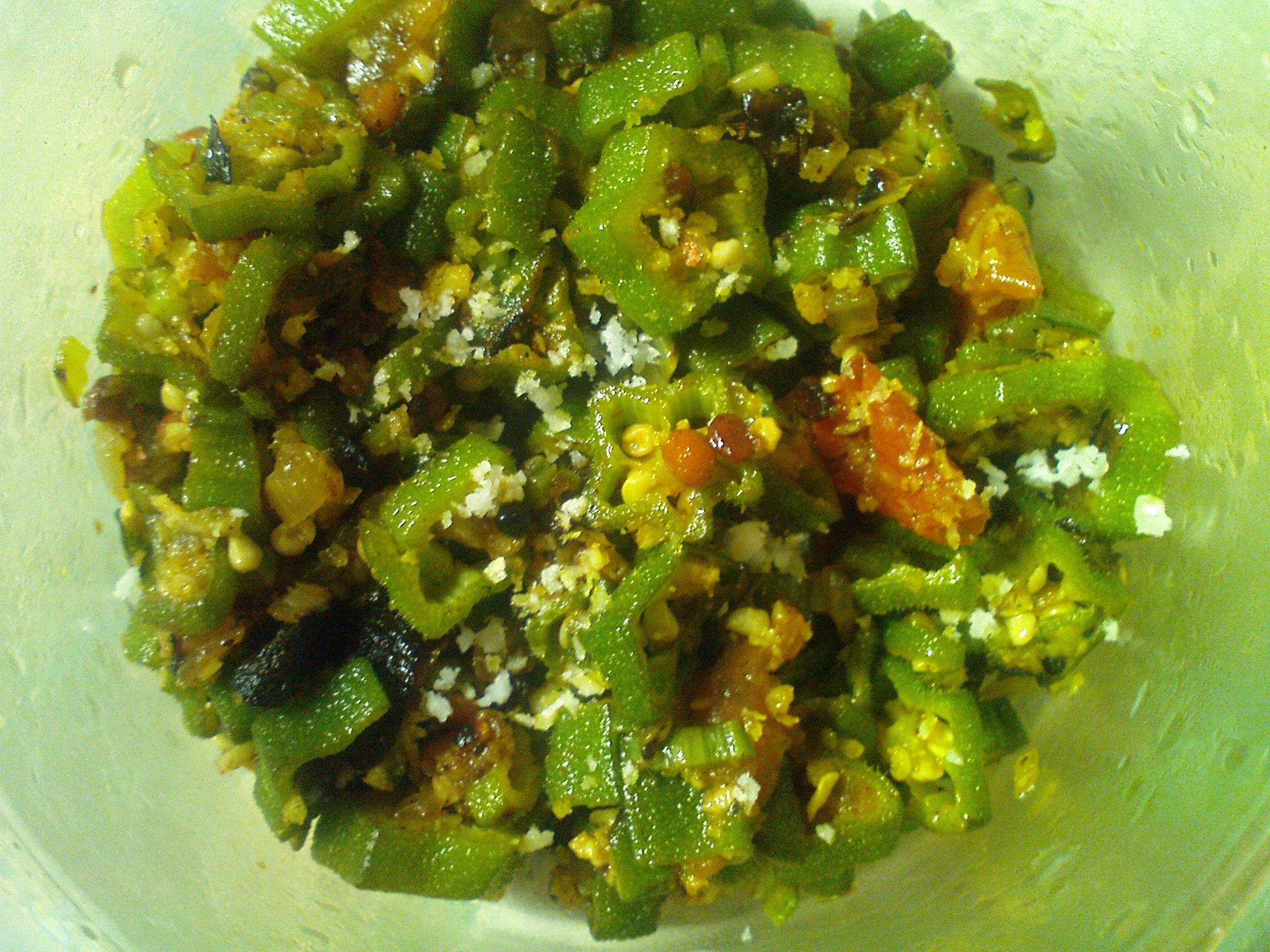 Ingredients
Lady's finger/Okra - 2 cups (Cut in to small pieces)
Onion - 2 (Finely chopped)
Tomato - 1(Finely chopped)
Urad dal - 2 tsp
Mustard seeds - 1 tsp
Turmeric powder - 1 tsp
Red chilly powder - 2 tsp
Grated coconut - 3 tsp
Salt - as per taste
Oil - For frying
Curry leaves - 2 stig
Method:
Heat oil in kadai(Fry pan), add the urad dal, mustard seeds and let it splatter.
Add onion, curry leaves and saute till transparent. Add tomatoes and saute for 2mins.
Add turmeric, chilly powder and salt and saute. Add the lady's finger, saute and cover cook without adding water for 2 mins.
Uncover, add 3 tsp oil and cook for 3mins, till the lady's finger shrinks and nicely cooked.
Finally add the grated coconut and saute for a min.
Now the Lady's finger saute is ready to serve. Enjoy!!